We all of having som much to do wouldn't it be great if there was a simple treat you could make that does require a whole lot of effort. Well Chia Seed Pudding is just that, super simple and easy to make. This can be a great a easy item to do with young kids, and they can each make their own.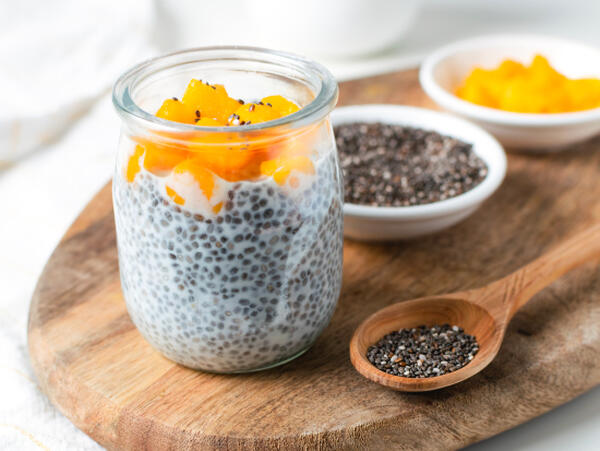 Combine the chia seeds, milk, and honey in a bowl

Divide the mixture evenly into 4 (8-12oz) jars. Remember if you fill the jar to the top you will not have room for toppings.

Shake Jars

Refrigerate over night

Top with your favorite nuts, fresh or dry fruit.