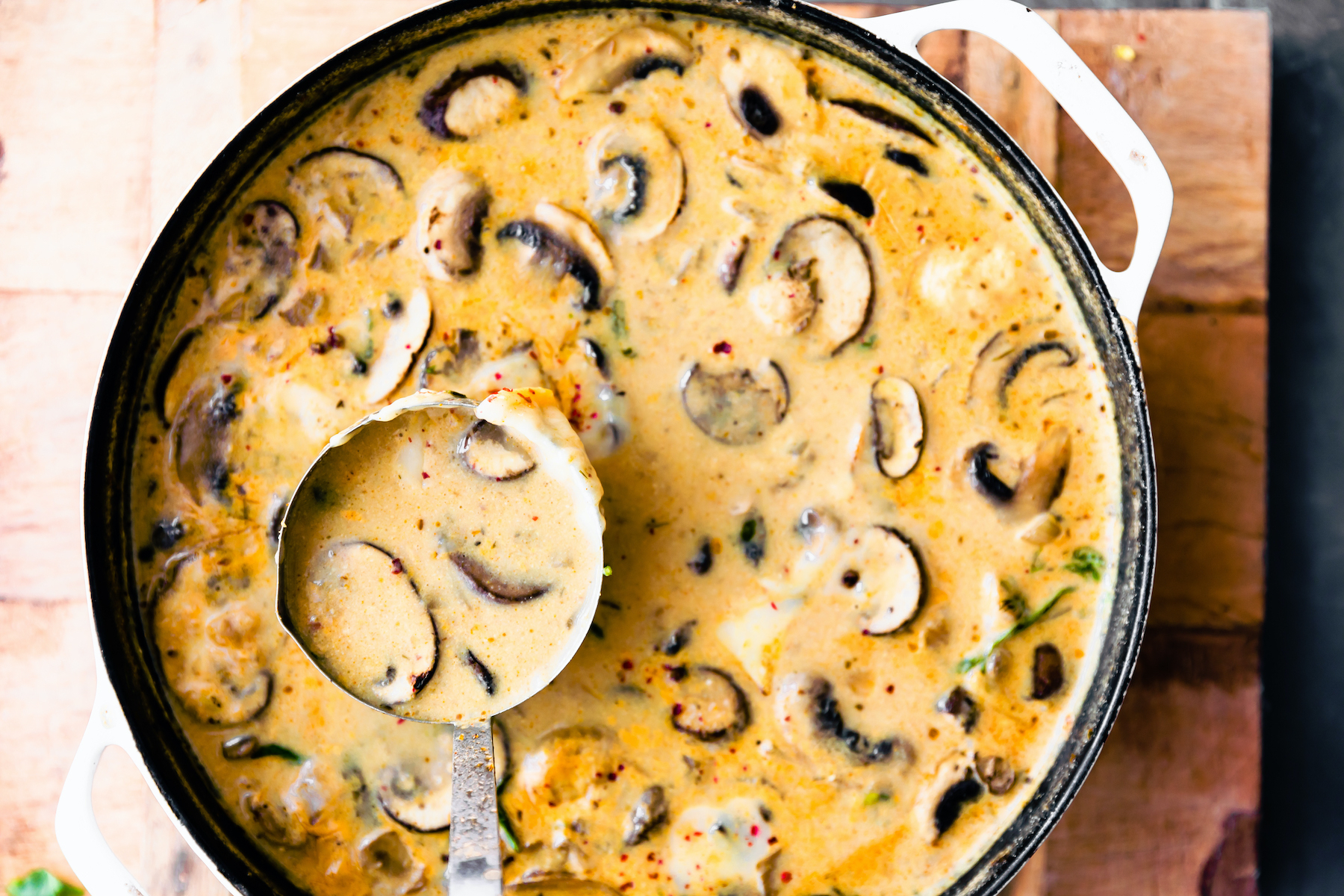 Creamy Hungarian Mushroom Soup
Ingredients:
4 tablespoons Avocado Oil
1 1/2 cups Chopped Onions
1 pounds Portabella Mushrooms (~3 to 4 cups sliced)
1/3 cups Dry White Wine
2 teaspoons Dried Dill ( finely chopped )
1 tablespoons Paprika
1 tablespoons Coconut Aminos
2 tablespoons Vegetable Both Powder
2.5 cups Water
1 cups Cashew Milk
3 tablespoons Arrowroot Powder
1 teaspoons Kosher Salt
2 teaspoons Lemon Juice
1/4 cups Chopped Fresh Parsley
1/2 cups Greek Yogurt or full fat Coconut Milk (*canned and chilled for vegan option)
ground black pepper to taste
Preparation Time
15 mins
Cooking Time
45 mins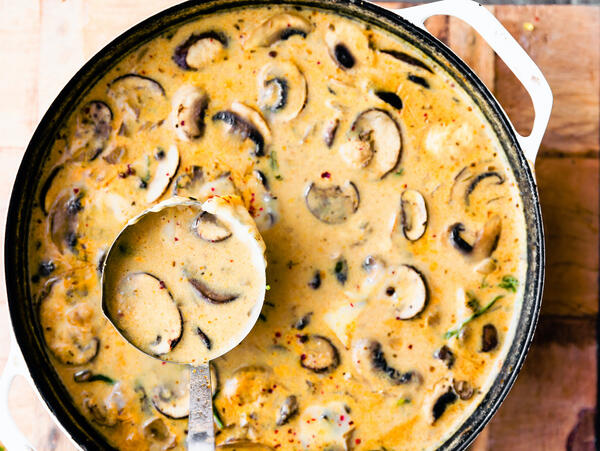 Heat a large pot over medium heat. Place butter* in pot and melt, coating the pan.

Place your onions in the pot and saute for 5 minutes. Add the sliced mushrooms and saute for an additional 5 minutes until mushroom are browned and coated in butter. Onions will brown as well.

Stir in the wine, dill, paprika, coconut aminos and broth. Reduce heat to low, cover and simmer for 15 minutes.

In a separate small bowl, whisk the thickening mixture; non dairy milk and arrowroot flour. Pour the flour milk mix into the soup and stir thoroughly to blend. Cover pot and simmer for 15 more minutes, stirring occasionally.

Finally, stir in the salt, ground black pepper, lemon juice, parsley and yogurt (or solid coconut cream). Mix together and allow to heat through over low heat, about 3 to 5 minutes. Do not boil.

Garnish with extra chopped parsley and cracked pepper. Serve immediately or let it cool and store in airtight container in fridge.

May be placed in freezer for up to 3 months.